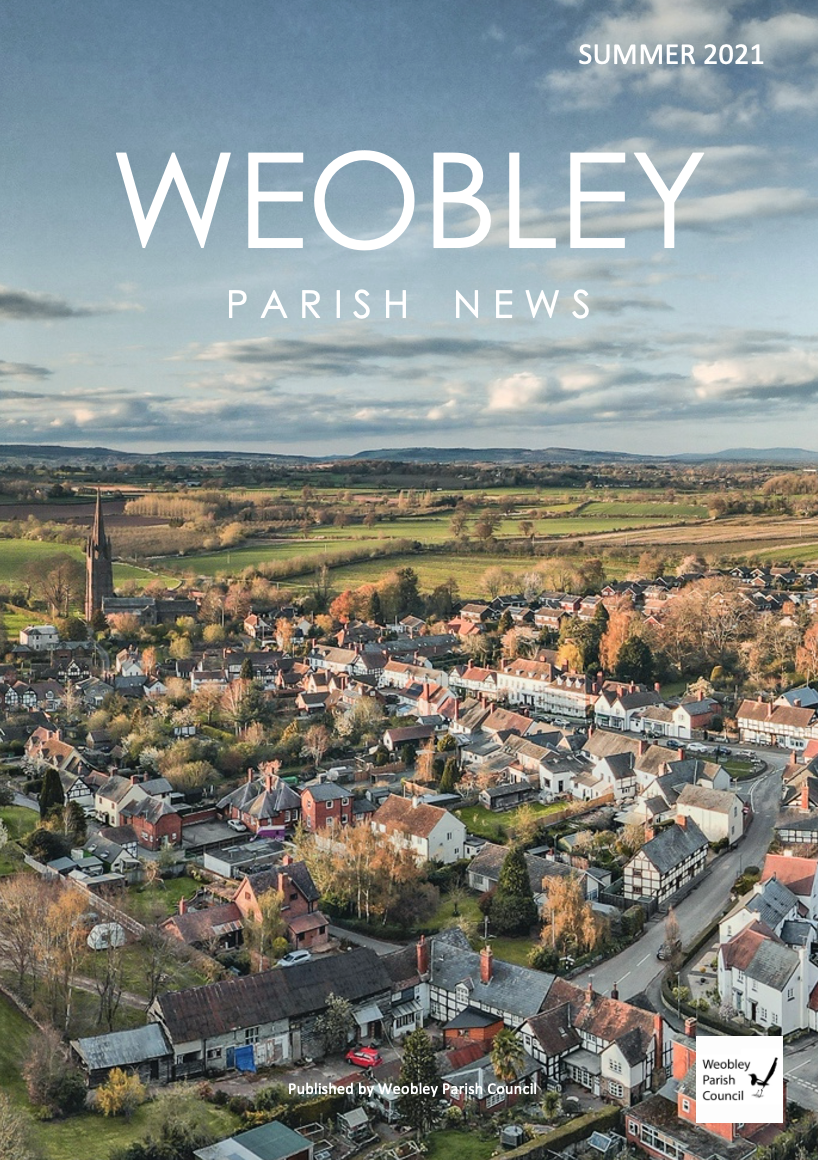 New look Parish Magazine coming soon . . . .
We've all had a little extra time on our hands over the past few months and whilst the lockdown has put many activities on hold, we've been using the time to give the Weobley Parish Newsletter a bit of a make-over.
The newlook magazine will be published next month in digital format and FREE to download from this website. If you would like a printed copy, we hope to have a few copies available which can be reserved by contacting the Parish Clerk at clerk@weobleyparishcouncil.org.uk or calling 07393 344830.
Sadly, vandalism has once again struck the village with the latest damage being to the newly planted trees in the Play Area behind the Village Hall. The Police are currently investigating these incidents and working to identify the culprits.
If you witnessed or have any information about what happened, please contact the Police on 101 – or if you prefer to do this anonymously you can call Crimestoppers on 0800 555 111.