At the heart of Herefordshire's historic black & white trail

We are working hard to ensure that all existing services continue to be delivered as normal as possible and the Parish Council would like to say THANK YOU to the many volunteers across the village who have given their time and expertise in keeping any disruption as minimal as possible.
Help for vulnerable residents: If you need additional help and support during the lockdown, Herefordshire's Talk Community Covid-19 Response Team will provide help and support for those most vulnerable or who are self-isolating.
Weobley Parish Council is made up of ten local residents who are elected every four years and volunteer their time, their expertise and their services.
As the first tier of local government, we hope to encourage input from local residents which in turn will help us to develop and maintain local facilities and services.
The work undertaken by the Parish Council is financed through a precept, an amount of money calculated as an estimate for the coming financial year and collected as part of your Council Tax. This money is used to improve local facilities and services, and for larger projects the council will try to secure funding through any grants and awards that made be available.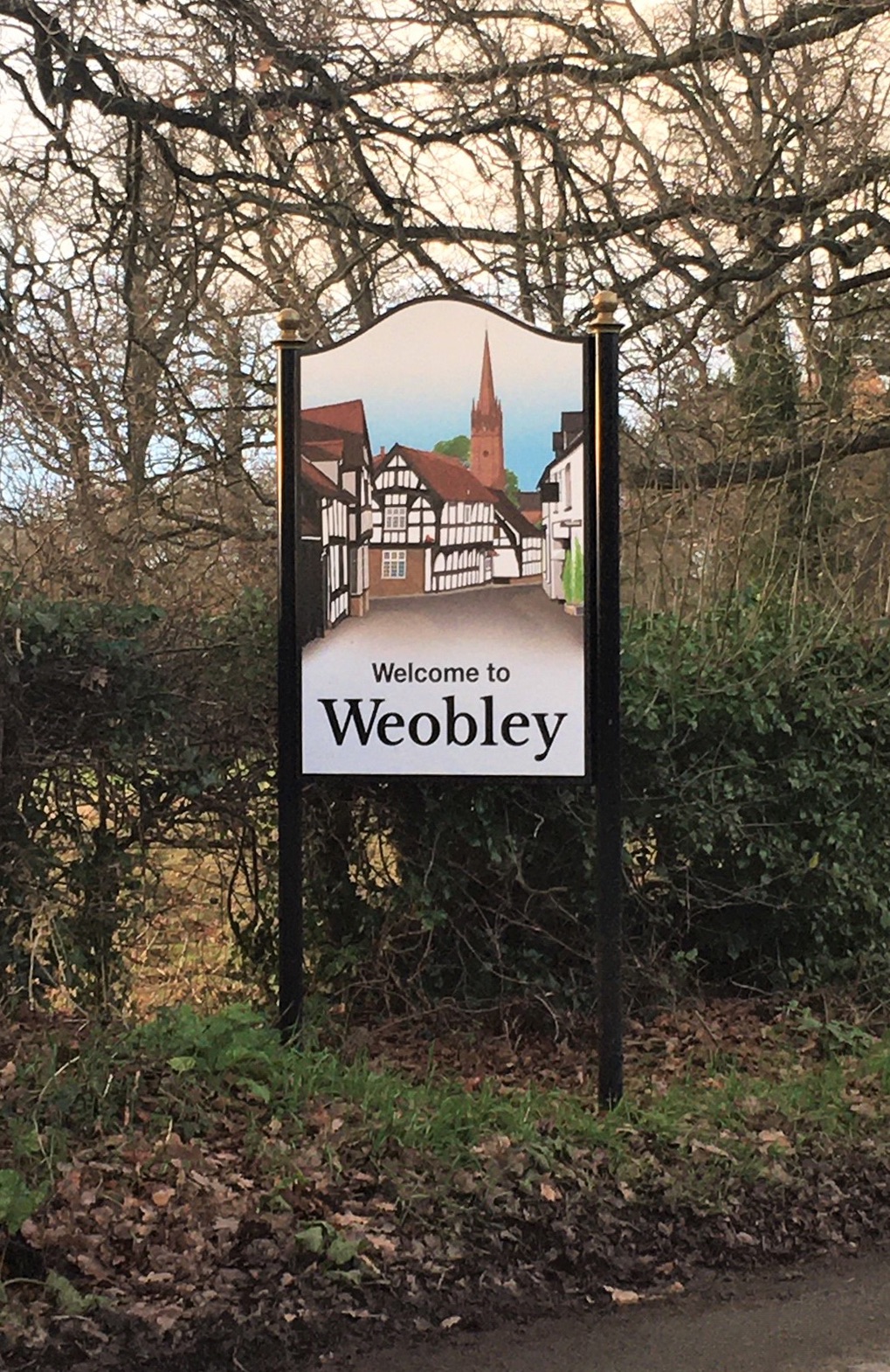 Next Parish Council meeting
The Parish Council will be meeting on TUESDAY 23rd MARCH 2021 at 7pm, but due to the current COVID restrictions this will be held online via Zoom. Members of the public are very welcome to join the meeting, where the first ten minutes will be set aside as an open session to enable you to raise any local issues.
Weobley, pronounced 'Webley', is one of the largest villages and civil parishes in Herefordshire, situated just eight miles away from Leominster and 12 miles north-west of Hereford. The village name comes from the Saxon words 'Wibba' and 'ley', with Wibba being a proper proper name and ley meaning a clearing or glade in a woods, so simply put, Weobley means 'Wibba's woodland clearing'.
Our quiet picturesque village sits in the very heart of Herefordshire's lowlands, an area characterised by wide river valleys, arable farming, low hedges, steep wooded hills, beautiful orchards and extensive hop yards. Over the years the village has changed from being a medieval wool trading centre, through glove making and ale brewing to the friendly village that it is today. We even saw a visit from King Charles I, who stayed in the village following the battle of Naseby in 1645.
MAGPIE Weobley's "What's-On Magazine"
Launched almost 50 years ago in 1972, "The Magpie" is the village's monthly magazine keeping both residents and visitors up to date with what's happening in Weobley. Copies of the magazine are available from most of the village shops or alternatively call 01544 319322 to arrange to receive a copy by post.
Footpaths, Bridleways & the Heritage Trail
We are very lucky to have over 50 footpaths and trails criss-crossing the Parish, giving a unique opportunty for both young and old to explore our historic village or to simply enjoy the beautiful open countryside that is found on our doorstep.
Follow the Weobley Heritage Trail to find out how mediaeval traders sold their wares through unglazed windows onto the street and what architectural features to look for in the many building styles around the village.