At the heart of Herefordshire's historic black & white trail
Next Parish Council meeting
The next Parish Council will be meeting held at the Hopelands Village Hall on TUESDAY 27th July 2021 at 7pm. Members of the public are very welcome to attend, however following current COVID-19 recommendations space will be limited, so should you wish to attend please contact the Parish Clerk on [email protected] to reserve your seat.
Gadbridge Road to close for Resurfacing
Full road closure begins on Tuesday, 27 July 2021 through to Monday, 2 August 2021 (excluding weekend) between 09.00am and 5.00pm. The diversion route for Cars/LGVs is via the C1093 Alton Cross / C1092 Little Dean / C1094 / C1095 Weobley and vice versa.
Please be aware that there may be times when vehicle access to homes, businesses or other premises may not be possible or restricted.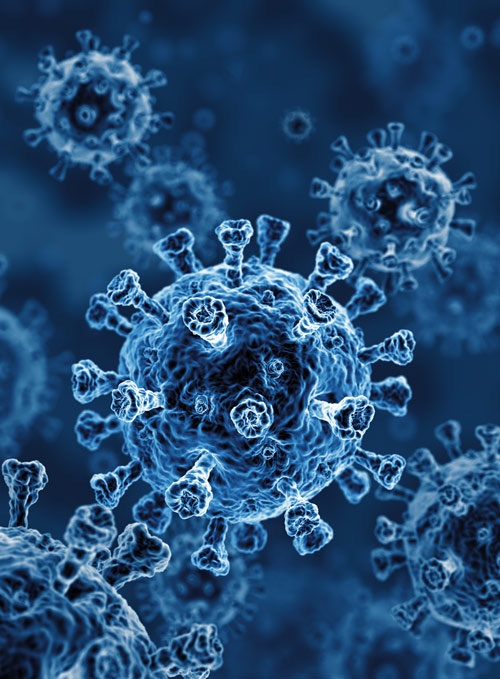 Coronavirus remains a serious health risk, so it's important to stay cautious and help protect yourself and others:
Meet up outside or if you're indoors open windows or doors if you have visitors.
If you think you might have COVID-19 symptoms, take a PCR test and stay home.
Wear face coverings in crowded places to help protect others.
Check in with the NHS COVID-19 app when you're out.
Wash your hands regularly and for at least 20 seconds with soap.
Get vaccinated if you are 18 or over.
Weobley Parish Council is made up of ten local residents who are elected every four years and volunteer their time, their expertise and their services.
As the first tier of local government, we hope to encourage input from local residents which in turn will help us to develop and maintain local facilities and services.
The work undertaken by the Parish Council is financed through a precept, which is an amount of money collected as part of your Council Tax.
This money is used to help improve local facilities and services in and around the village and for larger projects, the council tries to secure funding through any grants and awards that made be available.
Latest local Planning Applications under review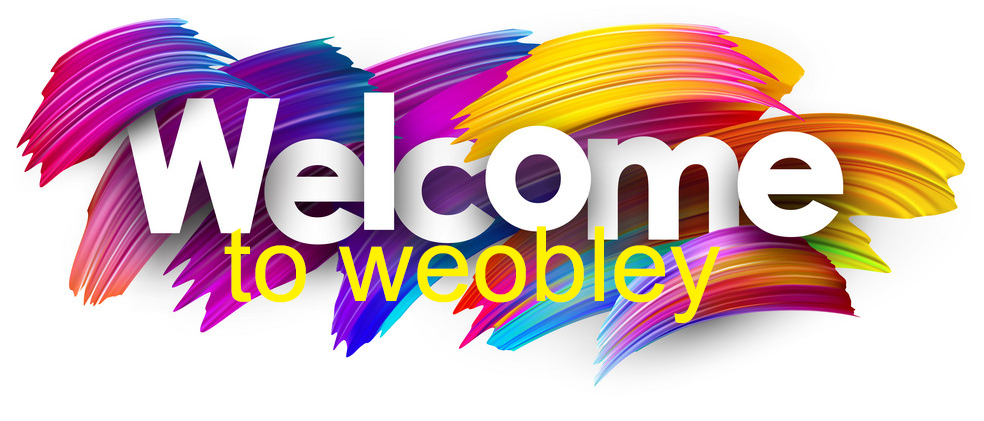 Are you a new resident? Then here's a date for your diary
If you've recently moved to Weobley (or perhaps thinking about it) come along to the 'Welcome to Weobley' event at the Hopelands Village Hall on Saturday 11th September between 2.00 -4.30pm.
It's a great opportunity to find out what's going on in and around the village and to meet the people who organise the many activities that take place throughout the year.
Ever thought of becoming a Magistrate?
The Staffordshire and West Mercia Advisory Committee, which covers Staffordshire, Herefordshire, Shropshire and Worcestershire, is on the hunt for new magistrates for the Adult Criminal Bench.
Magistrates need to be between the ages of 18 and 70, be of good character, have good powers of understanding and communication, possess some social awareness, show maturity and a sound temperament, display sound judgement, and be both committed and reliable. No formal legal qualifications are needed as training is provided.
If you would like to know more, visit gov.uk/become-magistrate.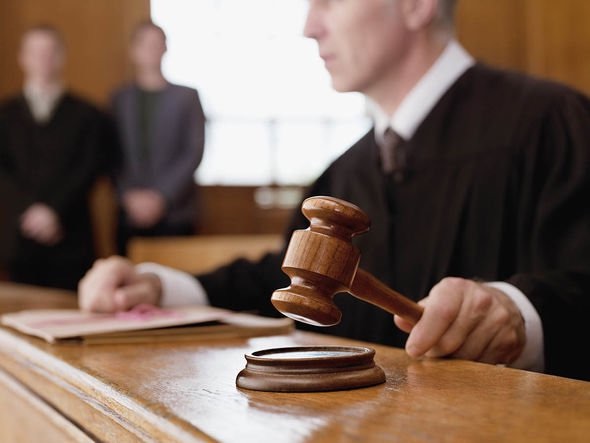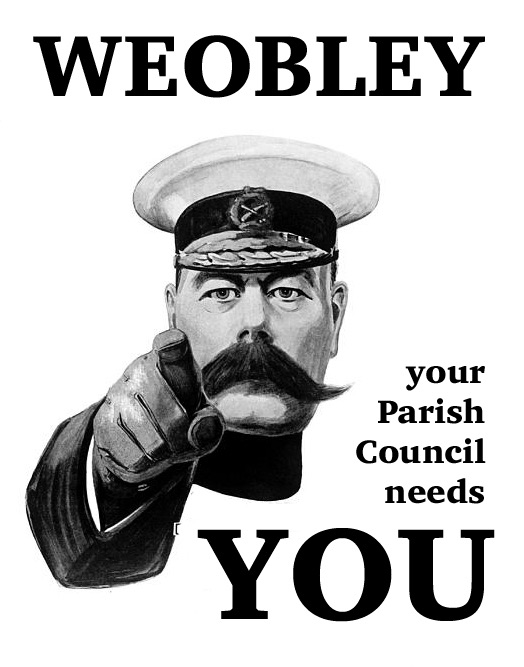 Do you have what it takes to be a Parish Councillor?
We're currently looking for two residents who would be interested to join the Parish Council. The position is voluntary (so you won't get paid) but you will help to make all kinds of decisions on issues that affect our local community, with probably the most common topics involving planning matters and roads & highways.
As a Parish Council we negotiate with, and have the power to influence those organisations that make decisions affecting our village including District and County councils, local health authorities, the Police and many other organisations.
If you would like to know more, please contact by e-mail the Clerk to the Parish Council at [email protected]
Herefordshire Council's Smartphone App makes it easy to report issues about potholes, flytipping, dog mess and any public rights of way issues affecting the village from your mobile phone.
Just take a picture, upload it to the App (which will automatically pinpoint your location if you are at the problem area) and it will be sent directly to the highways management team to action.
The mobile app is free to download from the Herefordshire Council website now.
Weobley, pronounced 'Webley', is one of the largest villages and civil parishes in Herefordshire, situated just eight miles away from Leominster and 12 miles north-west of Hereford. The name Weobley comes from 'Wibba's Ley', a ley being a woodland glade and Wibba being a local Saxon landowner, so Weobley means 'Wibba's woodland clearing' and even features in the Domesday Book.
Our quiet and picturesque village sits in the very heart of the Herefordshire lowlands, an area characterised by wide river valleys, arable farming, low hedges, steep wooded hills, beautiful orchards and extensive hop yards. Over the years the village has changed from being a medieval wool trading centre, through glove making and ale brewing to the friendly village that it is today. We even saw a visit from King Charles I, who stayed in the village following the battle of Naseby in 1645.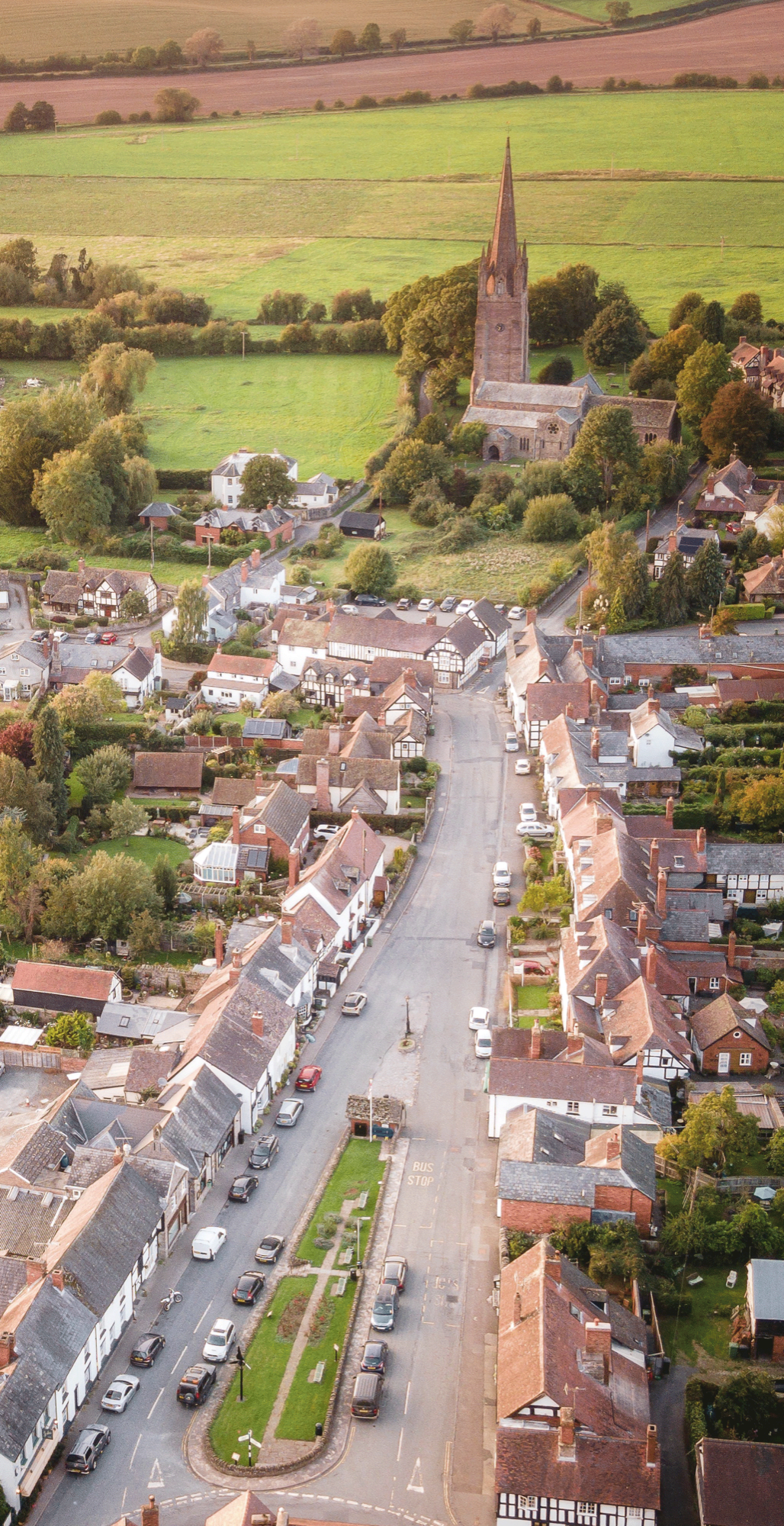 MAGPIE Weobley's "What's-On Magazine"
Launched almost 50 years ago in 1972, "The Magpie" is the village's monthly magazine keeping both residents and visitors up to date with what's happening in Weobley. Copies of the magazine are available from a number of the village shops or alternatively, call 01544 319322 to arrange to receive a copy by post.